The new Ozzy Osbourne slot from NetEnt combines the evil Godfaher of rock n' roll with classsic casino gaming. Taking his trademark on stage persona and antics, NetEnt have created a dark, sinister gaming experience that takes Ozzy's already scary and dark appearance & throws in songs from his five decades long career. Whether you're in it.. out of a love of seeing and hearing Ozzy Osbourne, or just wanting to try something new. This slot rocks!
" The game was released on 6 December 2019 and got the rating 9.4 out of a maximum of 10 in our review and is a really good game. The return to player (RTP) is at a great level of 96.3%."
›› Casinos where to play Ozzy Osbourne Video Slot
Game Details
Slot parameters
Game Variant: Extended offering
# of Reels: 5
# of Rows: 3
# of Bet Lines: 20
Default coin value: 0.2
Max bet: 100
Max Win on Main game: 1000000
Max Win on Side bet: 10000
Cap: 1000000
Default bet levels: 10
Max win on a single bet line: 100000
RTP min: 96.3
RTP max: 96.67
Hit frequency: 25
Jackpot: No
Game features: Re-Spins, Freee Spins with Charge up, coin win, wild symbols, multipliers and symbol upgrade.

About the slot
How is Ozzy Ozbourne Video Slot to play?

Gameplay is simple but still nonetheless fun on any new online casino with Ozzy Osbourne's slot. It's a fixed payline game, so no need to sit and cherry pick which lines you want to wager on; all ten lines are played at once, albeit with a choice of diffferent stakes, with a €0.20 minimum on each line, going right up to a whopping €100 per line for the big time players. Hit frequencies are surprisingly good; between 24%-25%, with free spins coming out in force and featuring prominently, even more so when free spins aren't in play. Put quite simply, if you're playing with your own money, Ozzy Osbourne is going to throw out some serious bonuses for you. But the real fun in these slots is not so much in the actual nitty gritty of the games themselves, but the imagey and atmosphere of the game. There's no other slot experience quite like it; tunes from Black Sabbath and Ozzy's solo career pipe out in the background, whilst the Dark Prince himself tempts you in with his manic, demonic glare. There's nothing that comes close!
More about Ozzy Osbourne Video Slot
Are there any Unique symbols in Ozzy Osbourne Video Slot?

This game really does have it all for the Ozzy fan. Not only is he constantly taunting players at the top of the screen, but he's brought all manner of hellish creatures with him. Low payouts will see ravens, skulls and crucifixes, whilst at all times, electricity and thunder claps are hammering down at sporadic points and when winning slots are hit. When players score high, they're treated to images of Ozzy in his many trademark poses. The designers have made sure that, at every turn, we're reminded who we're paying homage to with every spin. Hell, even the scatter symbol has a devil train, and the 'Wild' symbol has a bat (complete with the head for the Ozzy fans!) You're not going to find the usual bells and stars; this is a full, immersive Ozzy-themed experience.
FAQ
Unique game features

The uniqueness of this game is the simple fact that this is a crushingly awesome tribute to Ozzy Ozbourne, and we're reminded not only of his contribution to music through the tunes in the background, but how he has combined horror, rock and absolute insanity to create a theme like no other. Traditional gaming themes have gone out the window and been replaced with pretty much every symbol that one would associate with Ozzy; lightning bolts, bats, devils and Ozzy's screaming, demonic face mean that this is a slots game like no other.

Is this compatible with my device?

The answer is yes. This will work on desktop PCs as well as both Android and IOS devices.

Does Ozzy Osbourne Video Slot use much space?

No. The game itself takes up very little space, and the menus and options are all hosted on the NetEnt website, ensuring that Ozzy takes up no more space than he needs to.

Is this suitable for beginners?

It's ideal for beginners or experienced gamers alike. The fixed lines mean that newer players can simply hit a button and play all lines without having to figure out how to work the intricacies of the slots. The only difference between beginners and hardcore gamers is the size the stake being laid down.

Is Ozzy Osbourne Video Slot an official NetEnt game?

NetEnt advised that they have teamed up with Ozzy personally, so for now, we can safely assume that this is an official, licensed game.
Screenshot(s) from Ozzy Osbourne Video Slot
65 New Casinos where you can play Ozzy Osbourne Video Slot
Below you can see the best
new online casinos
where the Ozzy Osbourne Video Slot is available. Check out the casino review by clicking the logo and you can see what registration or deposit bonus they offer. When you find the most suitable new casino with Ozzy Osbourne Video Slot, just signup and enjoy!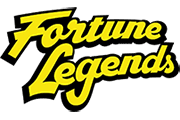 ›› All New Casinos 2020 here
4 other Games by NetEnt
Check out our other 4 game reviews by NetEnt. Just click the game logo of interest below.