Mega Fortune Dreams is an online slot game produced by NetEnt featuring 5 reels and 20 paylines. It's the sequel to the hit Mega Fortune slot game, which holds the Guinness world record for largest online slot payout at €17.8m! Mega Fortune Dreams follows this up with an even bigger and better game, featuring better bonuses, more freebies and more fun overall!
" This slot was released on 12 July 2014 and got the rating 9 out of a maximum of 10 in our review, hence a decent game worth playing at if you look at the positive side and take into consideration the negative. The return to player (RTP) is at a decent level of 95.6%. The rating for winnings got the highest score possible at a 10 out of 10. The potential to hit some good wins should be great here."
›› Casinos where to play Mega Fortune Dreams
Game Details
Slot parameters
Game Variant: Standard
# of Reels: 3
# of Rows: 3
# of Bet Lines: 3
Default coin value: 3
Minimum bet: 3
Max bet: 3
Max Win on Main game: 3
Max Win on Side bet: 3
Cap: 3
Default bet levels: 3
Max win on a single bet line: 3
RTP min: 95.6
RTP max: 96.67
Hit frequency: 40
YesJackpot: Yes
Game features: Rapid, Major and Mega jackpots.

About the slot
How is Mega Fortune Dreams to play?

Mega Fortune Dreams looks and feels like the definition of a luxury slot game. From the calming music to the high quality design, with gold and jewel studded symbols and a cruise boat in the background, it looks fabulous without being gaudy.

Mega Fortune Dreams features the standard online slot game features, with a coin value selector and an extensive selection of auto-play options. These options range from stopping on wins to stopping if you exceed or lose a custom amount or if a single win exceeds a specified amount. The coin value amount can be combined with a 'level' selector, which allows you to bet a mimimum of €0.20 and a maximum of €80 on a single roll. The game also features scatter tiles and 3 separate jackpots.
More about Mega Fortune Dreams
Are There Any Unique symbols in Mega Fortune Dreams?

Mega Fortune Dreams features scatter tiles, wild cards and jackpot tiles. The jackpot tiles in particular are exciting, because they trigger the jackpot bonus round. It's possible to win all 3 jackpots in the jackpot bonus round, which represents a phenomenal amount of money!

The regular tiles feature a variety of luxurious objects, from designer handbags to cocktails, champagne bottles and diamond rings. The bonus tile is a roulette wheel, the scatter tile is a diamond and the wild card tile is a couple of palm trees. These all fit well into the luxury aesthetic that Mega Fortune Dreams has and they fit in well with the features on offer; particularly the large jackpot!

The wild palm tree card actives a re-spin feature, allowing you to replace any winning tiles on the reels (except the scatter tile). The goal you're aiming for is to gather as many scatter or bonus tiles as possible, so having a re-spin feature can be incredibly handy to help you 'bump' the odds in your favour if your spin is close, but just not quite there.

Which are the most Unique game features?

NetEnt is known for its big jackpots and Mega Fortune Dreams is no exception. There are 3 jackpots in Mega Fortune Dreams, each being larger than the last. They are the Rapid, Major and Mega jackpot. It's not unusual to see the Mega jackpot value be in the region of millions!

Mega Fortune Dreams has a progressive jackpot system, so as more people play, the jackpot will continually grow, until someone strikes it big and wins everything.

You can win free spins by matching the diamond scatter tile. Match 3 to win 10 free spins, match 4 for 15 free spins and if you are lucky enough to match all 5 diamond tiles, you will win 20 free spins!
FAQ
What is the Return to Player (RTP) in Mega Fortune Dreams%?

Mega Fortune Dreams features a 95.9% RTP, which is a respectable amount. Volatility is ranked as medium, which means that you will be winning on a semi-regular basis. The trade-off for volatility is that the prizes are bigger, so there is less chance of regularly winning prizes. Whether you value big jackpots or regular wins is a personal preference, but this game falls somewhere in the middle and feels like it strikes a good balance.

How much has been won on Mega Fortune Dreams?

In 2017 one lucky US player scooped a jackpot worth an astonishing $5,506,001! This phenomenal jackpot size was won by claiming all 3 jackpots, but there are still chances to win, even on the smallest rapid jackpot. Though the prizes may be smaller on the rapid jackpot, the odds of winning it are better. Having 3 jackpots creates a more fun atmosphere, since you can still win big even without hitting the best and biggest jackpot.

How can I play Mega Fortune Dreams?

Primarily it is a website based slot machine game, but it is available across all desktop and mobile devices, as well as tablets. This means that you can play the game from the comfort of your home, or get a few cheeky spins in while you are out and about. The choice is yours! Find a suitable new online casino that got Mega Fortune Dreams below.
Screenshot(s) from Mega Fortune Dreams
29 New Casinos where you can play Mega Fortune Dreams
Below you can see the best
new online casinos
where the Mega Fortune Dreams is available. Check out the casino review by clicking the logo and you can see what registration or deposit bonus they offer. When you find the most suitable new casino with Mega Fortune Dreams, just signup and enjoy!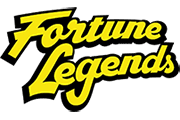 ›› All New Casinos 2020 here
4 other Games by NetEnt
Check out our other 4 game reviews by NetEnt. Just click the game logo of interest below.